Comment trouver la vitrine éphémère parfaite?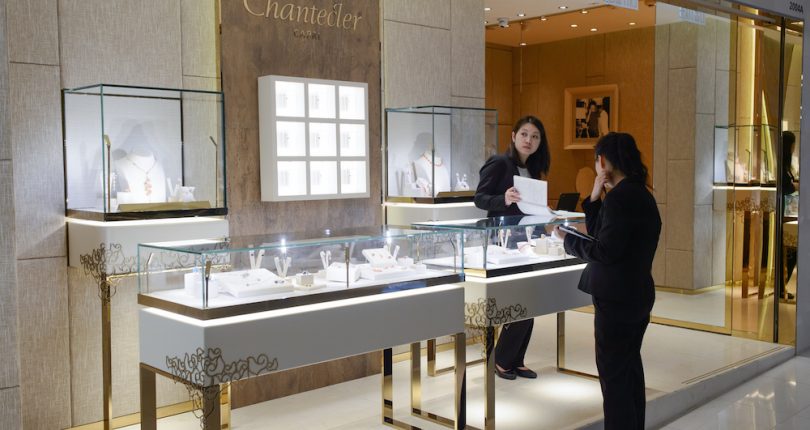 When it comes to pop up showcase, location is everything! Even the most convincing jewelry brand or collection won't brew, if the spot is shady.
Pop-up showcases can serve many purposes, from generating sales, to raising brand awareness. Deciding why you're opening a pop-up will help you determine the best location. The more specific you can answer these questions, the more tangible you can search the right showcase for your brand or collection.
Here are some tips to help you choose the right showcase:
1. Define your pop-up goal(s)
What's your goal(s), why are you aiming to open a pop-up showcase? To test a new market or location, test your new collection or concept, to lighten overstock, shape your offline presence, get an international or regional presence, create local buzz and awareness, change your brand perception… list clearly your priority.
2. Define your target
Once your goal(s) is clear, define your target audience. One of the biggest mistakes is trying to appeal to everyone. What are the demographics of your target? What drives your target audience? Where and what are they buying? Defining clearly your target will help you get the right kind of foot traffic in front of your showcase.
3. Select a location
After determining your goals and target, select the location. Big city names for building brand awareness, second-tier cities to avoid saturated market, third-tier cities to explore local markets, multi-cities for a pop up tour, the selection of the location is directly linked with your goal(s) and target.
4. Define the right store profile
Analyse the brand or collection portfolio of the store is the fastest way to understand the best store profile and its clientele. Try to define who your competitors are (or which brands match well with your brand or collection), find them on Pop Up Showcase and you will get the right store profiles for your brand or collection.
5. Find the space
Once you've clear with, head over to our search engine to look for a showcase. We make it easy for you to quickly search by location, store type and brand portfolio to find a showcase that fits your needs.
If you want to know more about the retailer, visit the store website and Facebook page. It will give you a good idea of how the retailer interact with social medias and what is its online strategy.
6. Share your needs
When you've chosen a store, submit a request for the showcase you want to rent. We usually answer within 24 hours. If you cannot find the showcase in our listing, please contact us.
Finding the perfect pop-up location can be time consuming. To avoid a never-ending process and to allow you to concentrate on your business, our Pop UP Showcase service team will sustain your search.
Simply get in touch, we enjoy finding the perfect showcases!